Company Profile
Fielder Financial Management, Ltd. is an independent financial and estate planning consulting firm located in Southern California.
For 35 years, we have specialized in providing our clientele across the nation with proven investment and estate planning strategies to help:
Reduce current and future taxation
We do not pretend to be all things to all people. No one can, effectively. Like the medical and legal fields, where specialty is the name of the game, we too are Specialists.
Specialty Services
We live under a progressive tax structure -- that's a given. However, as the Honorable Supreme Court Judge, Learned Hand, once said: "Anyone may so arrange his affairs that his taxes shall be as low as possible." And we couldn't agree more.
To that end, our goal is to educate you on the legal strategies available to mitigate the negative effects of taxation and help you accumulate, enjoy and eventually pass on your wealth free from customary IRS restrictions or "success" penalties. Our forte strictly lies in the area of high performance, tax-advantaged investment & estate planning strategies.
As a firm dedicated to these principles, we provide both individual investors and corporate institutions with actionable financial solutions necessary to accomplish exactly this.
The Web Helps Us Help You
We were one of the first independent financial services companies to successfully launch and maintain a web presence on the Internet. And as a result, we've helped investors across the U.S. solve or achieve their financial objectives.
It is our goal to hopefully help you too.
Please take a moment to familiarize yourself with our site. We trust that you will find it not only informative, but also interesting.
Attention Users
To receive periodic electronic communications, click here.
---

Mark Fielder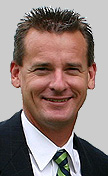 Mark Fielder is the President and founder of Fielder Financial Management, Ltd. He is a graduate of the University of Southern California School of Business & Finance and has over 35 years of experience in retirement planning, taxation and estate planning.
His previous corporate affiliations include 4 years as a Senior Partner in the firm of Wealth Transfer Planning, Inc. and 3 years as Vice-President of Western Capital Financial.
Over the years, he has built a strong reputation for working one-on-one and is known for his ability to simplify complex investment and estate planning strategies. He has helped investors across the United States with their retirement and wealth preservation needs.
Mr. Fielder has authored or contributed to several investor guides, including Mastering Wealth Transfer, Private Pension Planning, Federal Tax Incentives and Winning the Wealth Game. He has been quoted and referenced in prominent business and financial publications including The Los Angeles Times, Mark Skousen's Forecasts & Strategies, WCS Online, Bloomberg, Hands-Off Washington and AllExperts.com.
He has served as a consultant to major insurance carriers, regional banking institutions, wealthy families and professional athletes. He has been a keynote speaker at investment conferences around the U.S. and was a frequent featured guest on The Financial Power Network - a nationally-syndicated radio program.
Professional Designations
Mr. Fielder holds the following professional licenses, in good standing and without marks or disciplinary actions: FINRA Series 6, 22, 63, 26, Life, Health, Disability & Variable Contracts.
Continuing Education
Mr. Fielder has successfully completed the following Continuing Education courses as required by the FINRA:
Ethics I & II, Mutual Fund Sales Practices, Supervision, Variable Annuities, Customer Communications, Preventing & Detecting Money Laundering I & II, Electronic Communications, Guiding Clients Through Difficult Markets, Ethical Decisions Are not Optional.
Mr. Fielder has successfully completed the following Continuing Education courses through the State of California:
Mutual Funds & Financial Planning, Long Term Care, Reducing Client Conflict,California Long Term Care, Consumer Protection I, Retirement Planning I, Consumer Protection II, Retirement Planning II, Charting Your Financial Future, California Annuities, Financing Planning, Life & Heath, Needs Analysis, Life & Heath & Contracts, Estate Planning I, Insuring Key Employees, Estate Planning II, Advanced Markets, Fixed Annuities, Deferred Compensation, Variable Annuities, Essentials of Pension Planning, Business Insurance, Interest Sensitive Products, Business Continuation, Classification of Risks, Settlement Options, Life, Health & Annuity Contracts.
Appointments / Consultations
If you would like to speak with Mark directly, you may call 1-800-480-7526 to schedule an appointment.